In a little town called New Paltz, not far from a beautiful series of cliffs called the Shawangunks, exists a wonderful little vegan cafe called the Karma Road Cafe.
After a climbing trip one weekend, I reinvigorated my exhausted body with a wonderful thing there that they called the Kalecado salad. I recently attempted to reproduce it at home using fresh Red Fire Farm green curly kale from my weekly CSA share.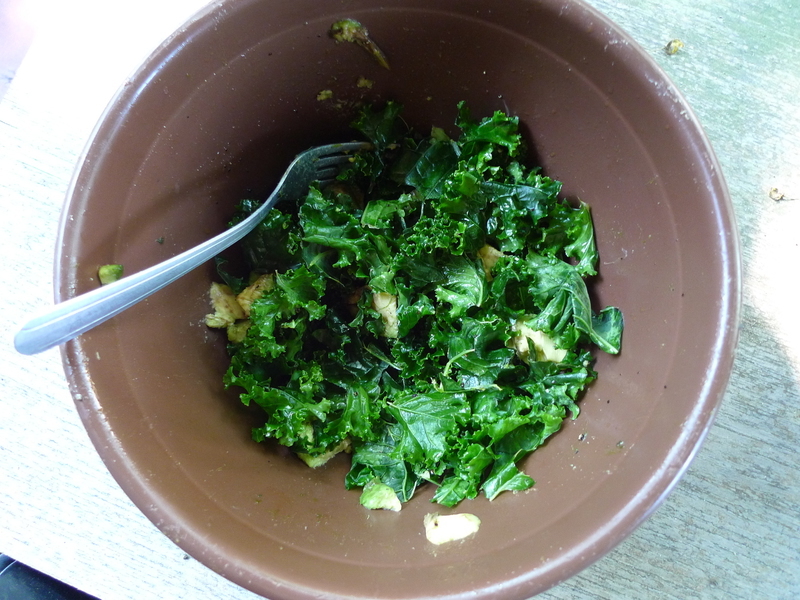 Here's what's in it:
1 bunch fresh green curly kale
1 ripe avocado
And for the dressing:
equal parts olive oil and lemon juice (I used approx 3 tbsp each)
salt and fresh-ground black pepper to taste
Chop or tear the kale into small pieces. Mix the dressing together and then mix it with the kale, using your hands to rub it in. Top with diced avocado.
I'm sure avocado was in a more pureed form in the original salad, and I don't recall the black pepper, but it came out delicious even if the details aren't quite right.
Fresh kale really is better raw.