Sometimes, Amazon packaging makes me want to cry.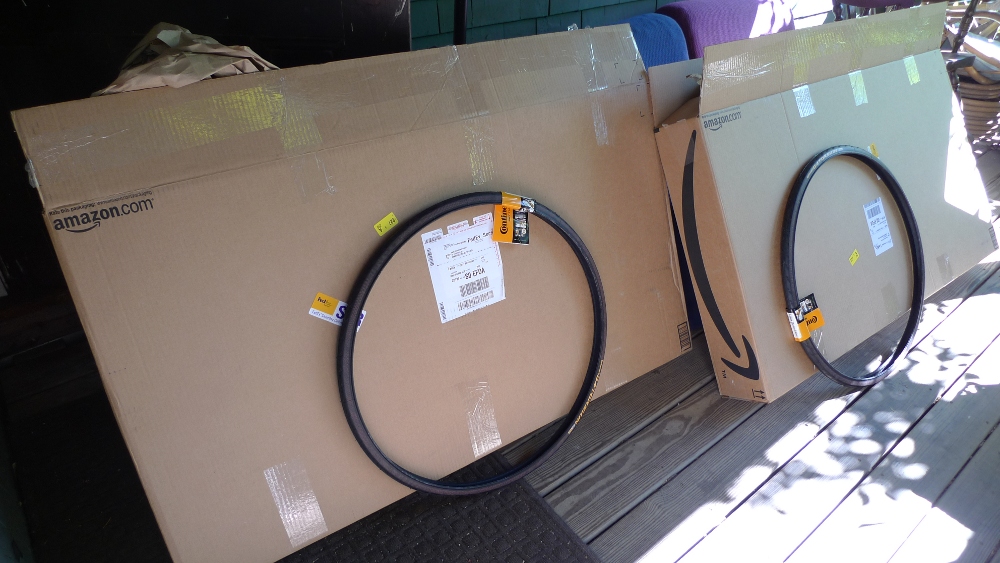 Yes, that is two foldable bicycle tires, one each in a FOUR FOOT BY SIX INCH BOX, with the rest of the boxes filled with paper. The last time I bought these tires, through the MIT cycling team, they looked like this. So to be fair, this also a vendor WTF for selling the ones that aren't pre-folded on the web.
I filled out their packaging feedback form to let them know how I felt.