I present proof, in the form of me looking like I'm about to die during the Boston Beanpot Classic road race this past weekend: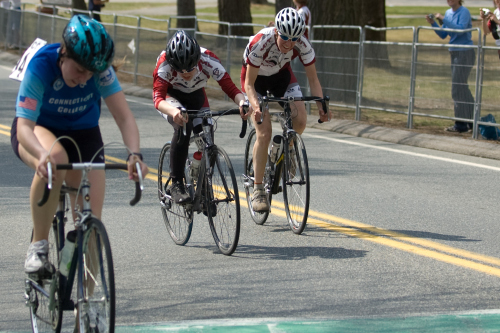 My teammate Lisa (right) looks a bit happier about the death part than I do.
At any rate, it was a fun home race weekend despite a lack of sleep going in, and the death felt pretty good for being death. The road race and team time trial were hilly, and the Tufts Criterium had lots of fun corners. MIT had a good showing (race results here)--now we just need to dominate the upcoming UVM and ECCC Easterns races!
More funny faces can be found on Flickr. Cyclists are fun people, and every race I've gone to I've had a blast at. I'm glad I decided to race with the team this spring, despite being too busy to come out for every race weekend.