I made this smoothie this morning in a frantic attempt to use up some of my now-wilting CSA greens. The minute I tasted it I was blown away by how well it turned out!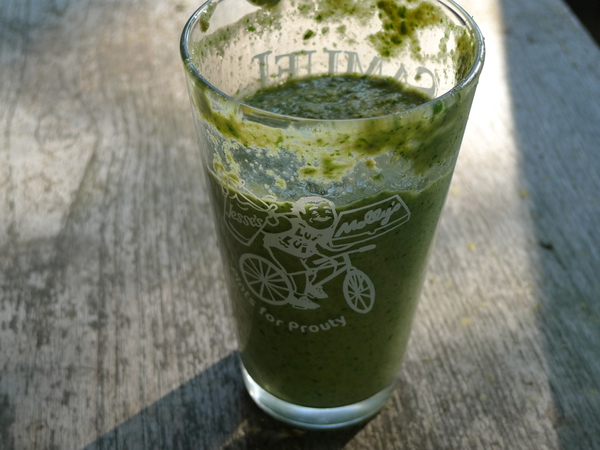 Here's the recipe:
1 red apple
1 banana
1 bunch cilantro
3 leaves kale
enough unsweetened soymilk to blend
Yes, I put in an entire bunch of cilantro. Result? A refreshing kick.
It's possible I could have stuffed in some more kale, or some spinach, or some salad greens, but after tasting it after the first blend, I was so happy I couldn't bring myself to experiment on it.